StandOut is winning a lot of awards.
Good for advancing how people work together. Good for the mantel industry.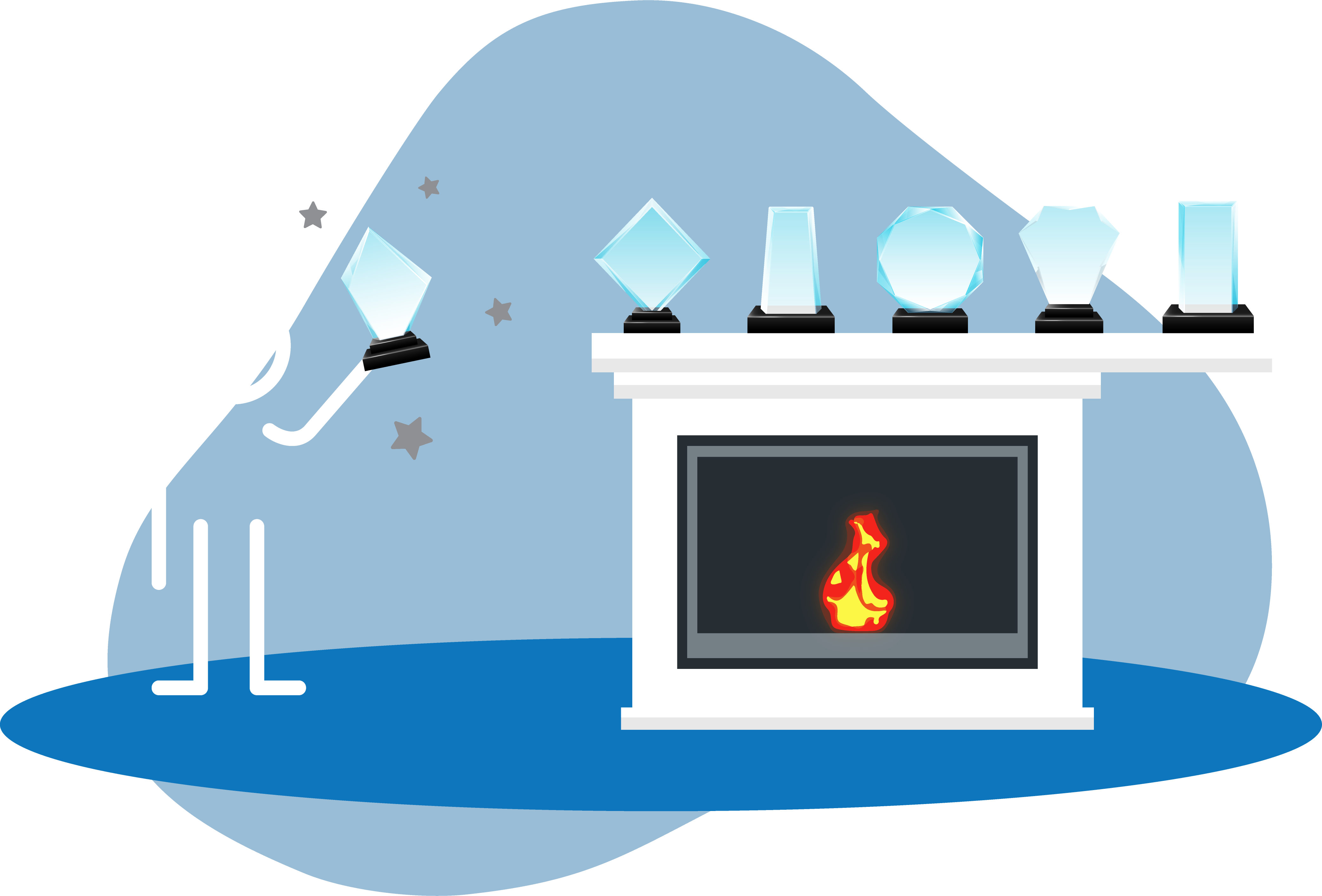 The Stevie® Awards are the world's premier business awards. They were created in 2002 to honor and generate public recognition of the achievements and positive contributions of organizations and working professionals worldwide.
In short order the Stevie has become one of the world's most coveted prizes.
Bronze Stevie Award
Product Sales
HR & Employee Experience App & Mobile Site
Gold Stevie Award
Internal/Employee Communications Video
Gold Titan Award
Best Video Marketing Campaign
B2B Product & Services
Platinum Titan Award
Business Technology Human Resources Solutions
The TITAN Business Awards program recognizes, celebrates, and honors innovative excellence across all business incorporated industries, as well as the most outstanding entrepreneurs within high-growing businesses.
The award recognizes and celebrates excellence in Websites, Video, Mobile, Social, Animation, Marketing, and Podcasts – across local and international.
Vega celebrates the very best brought forth by the world's digital architects and craftsmen. Since the competition focuses on excellence, it does not matter whether the submission is from a firm or an individual; a professional or an enthusiast; a veteran or a novice – what matters is the work itself, wherein the details, innovation, creativity, and foresight shine brightest.
Centauri Vega Award
General Business Apps & Software
HR & Employee Experience Apps & Software Features
Business to Business Online Campaign Video
B2B Website & Mobile Sites
Employment Website & Mobile Sites
Arcturus Vega Award
Best Writing/Story Online Video Campaign
Platinum Hermes Award
Video Series
Video for Web Element
Hermes Creative Awards honors the messengers and creators of the information revolution. Armed with their imaginations and computers, Hermes winners bring their ideas to life through traditional and digital platforms.
Each year, competition judges evaluate the creative industry's best publications, branding collateral, websites, videos, and advertising, marketing, and communication programs.
The Viddy Awards was founded as the Videographer Awards in Dallas, Texas in 1995 by a group of videographers, editors, producers, writers, and directors. Their mission was to honor excellence in all aspects of video production. Over the years, the competition attracted tens of thousands of entries from over 100 countries, making it one of the largest competitions in the history of film and video.
Platinum Viddy Award
Digital Advertising Campaign
dotCOMM Awards is an international competition honoring excellence in web creativity and digital communication. The competition spotlights the role of creatives in the dynamic, constantly evolving web.