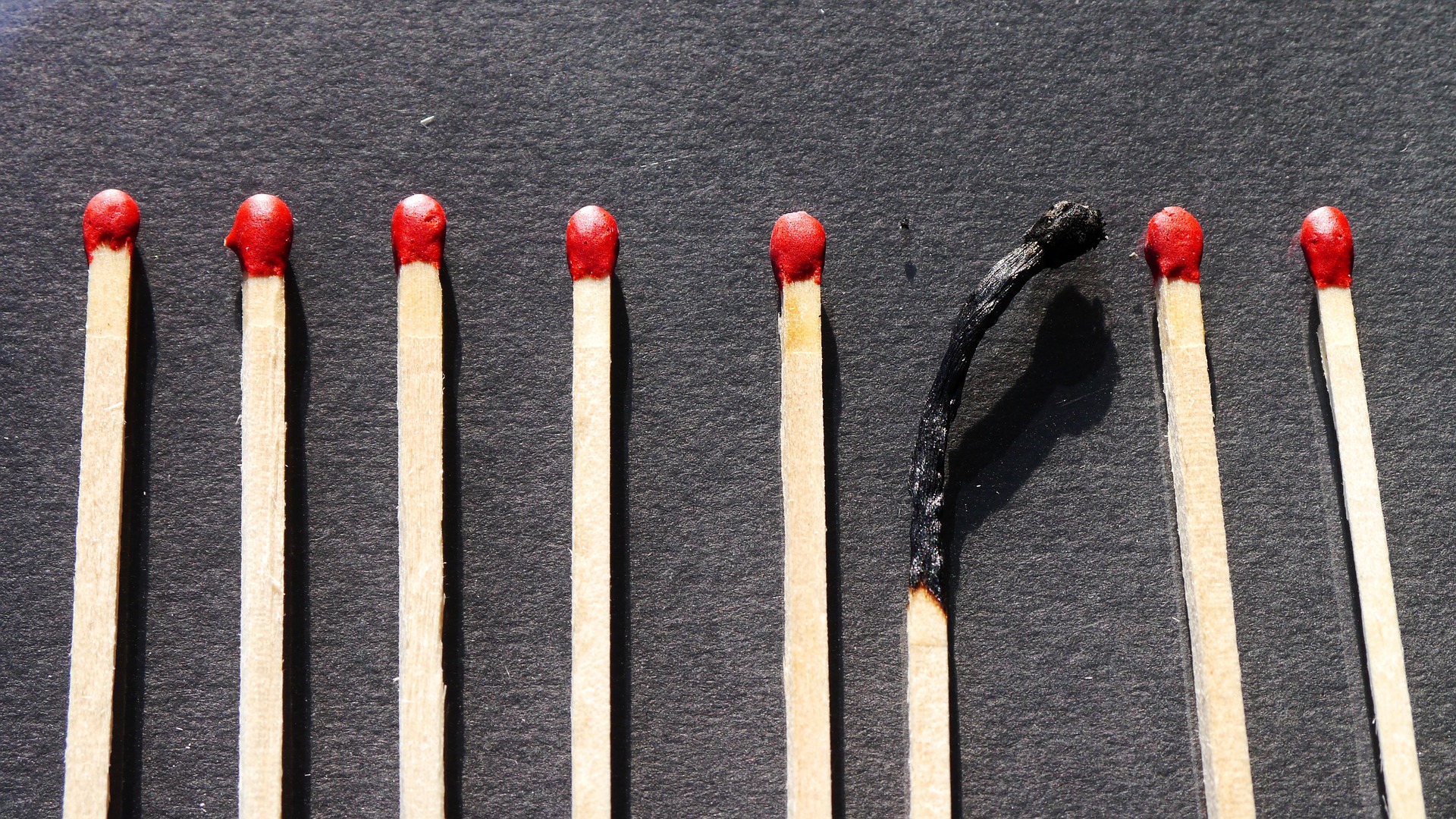 This is the brutal truth most people won't admit when they update that their LinkedIn status with a shiny new role. It's just easier to say that an "opportunity I couldn't resist came along" than to explain why you couldn't bear one more soul-crushing, talent wasting minute with the incompetent "leader" you were forced to cover for – err, work with every day.
I've heard this from so many of my peers after they've gotten some distance (ie, the non-compete is over) and had a minute to reflect on a career change. They are smart, talented, passionate people who just got to their breaking point. It's sad too; most of the time, they were fully committed to the mission, excited about the future of the company and ready to go way above the call of duty to get meaningful work accomplished.
More frequently than organizations care to admit, I think the bad boss burn out goes something like this:
Promising new talent shows up energized to a fault and ready to make a contribution. They pour so much discretionary energy into tackling the mission at hand that they completely ignore red flags or forgive some mild chaos as they assimilate into the team. Then, as if on cue, they hit the first wall when it's time to stop observing and execute. Promising new talent disengages, finds a way to 'deal with it' and produces mediocre work.
9 times out of 10, the wall they hit is an overwhelmed boss who is either a) legitimately in over their heads or b) not well suited to lead. C) in over their head, not suited to lead and have never had any coaching on how to lead Gallup research backs me up on this – only 10% of people are naturally capable to be exceptional leaders.
This scenario used to lead to talented people unraveling in a downward spiral of self doubt, performance anxiety and a constant fear of job security. If you've ever watched someone lose their fire like this – you know its painful to watch.
So where does that leave organizations? With a gaping vulnerability at the team level. How much damage are the other 90% of bosses not naturally gifted to lead doing on a daily basis? Turns out it's a lot; bad bosses cost the US Economy up to $398 Billion annually.
The reality for organizations is that the scenario above doesn't really play out like this anymore. These days, talented people will just up and leave. According to a 2015 Gallup study 50% of people left their boss this year. They know they're in high demand, and job hopping doesn't have a bad stigma anymore. Let's face it, people in general don't have the patience for the bulls#$t. They demand more from the experience of work –  and that includes the experience that has the most impact on their daily engagement and performance – the one they have with the boss.
This post is my career update on LinkedIn. I'm joining the StandOut team to make a real impact on the bad boss epidemic and help organizations keep energized, engaged talent for the long(er) term. With StandOut, we're tackling it one team leader at a time, giving them the tools to bring out the strengths of their teams, and channel that fresh energy into an opportunity to do their best work.
I'm joining because truly (for real this time) it's an opportunity I can't resist.
https://www.tmbc.com/wp-content/uploads/2015/12/match-692892_1920.jpg
1080
1920
Andee Harris
https://www.tmbc.com/wp-content/uploads/2017/02/tmbc_logo_standard_mediumblueweb2.png
Andee Harris
2015-12-18 20:35:59
2015-12-18 20:38:28
Do You Suffer From Bad Boss Burnout?