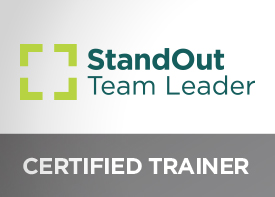 Based on decades of research into high-performing teams, the StandOut Team Leader program provides tools and strategies to help team leaders know, focus and engage their people from a strengths-based perspective. The Certified Trainer program provides trainers with a variety of options to meet internal client needs with both in-person and virtual delivery sessions.
OUTCOMES:
Experience StandOut Team Leader delivery by one of our Master Facilitators, then practice and teach back core content.
Learn strategies to know, focus and engage people.
Explore the StandOut technology platform, a tool designed to instill the best practices of top leaders.
COST:
$6,000 USD