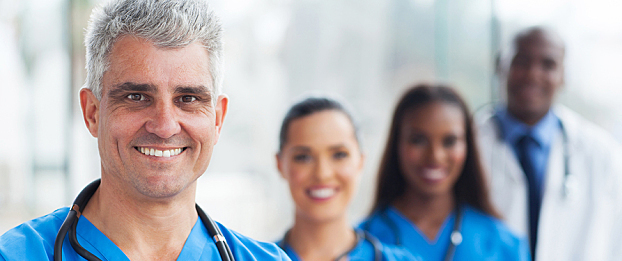 Written By: Anuja Vaidya – Becker's Hospital Review
A myriad of employee engagement and retention issues are facing healthcare organizations today, including burnout and depression, labor issues as well as employee strikes.
A recent Medscape report shows 42 percent of physician respondents reported being burnt out, with 14 percent of respondents saying they were experiencing both burnout and depression. Research from the American Medical Association, Rochester, Minn.-based Mayo Clinic and Stanford (Calif.) University, published in November 2017, shows one in 50 physicians indicated it was likely or definite they would leave their current practice for another career in the next two years. The research cited burnout, technology dissatisfaction and administrative fatigue as contributing factors to physicians' decisions to leave medicine.
Several healthcare organizations have also found themselves at loggerheads with employee unions in recent years. Service Employees International Union-United Healthcare Workers West members are set to protest between Feb. 14 and March 9 at 32 hospitals owned by Oakland, Calif.-based Kaiser Permanente. The SEIU-UHW, which represents more than 55,000 California-based Kaiser Permanente employees, said the healthcare workers are protesting what they deem as plans to diminish patient care.
Unionized University of California employees picketed Feb. 1 outside UC San Diego Health's main hospitals in La Jolla and Hillcrest, and at various other UC locations. Union employees said they want a new labor deal and staffing levels more reflective of their workloads.
In a case study webinar hosted by Becker's Hospital Review on Feb. 27 at 11 a.m. CST, healthcare industry leaders will discuss evidence-based practices to drive employee engagement and the material impact these best practices have had at Mission Health. The webinar presenters are Taylor Foss, senior vice president of organizational transformation at Asheville, N.C.-based Mission Health, and Amy Leschke-Kahle, vice president of performance acceleration at The Marcus Buckingham Company, an ADP Company. They will also discuss the benefits of a fully engaged workforce.
Click here now to register for the webinar.
This article was published on ADP Connect.
https://www.tmbc.com/wp-content/uploads/2018/02/doctors.png
261
622
Marz Stachyra
https://www.tmbc.com/wp-content/uploads/2020/01/tmbc_horizontal_adp_305x100.png
Marz Stachyra
2018-02-22 17:36:10
2019-04-09 21:36:00
How Employee Engagement Can Make or Break a Healthcare Organization