Performance Has Two Parts
Solving for performance management requires understanding the difference between performance acceleration and performance measurement.
Watch. Learn. Un-complicate.
Performance management is about 2 things you must solve separately:
When you talk about measuring performance, the problem you're trying to solve for is how you measure performance accurately and reliably given that people are unreliable raters of other people. And, when you talk about performance acceleration, you need to be in the work, where the team leader connects to the team member.
StandOut® Brings You Both
Thank You!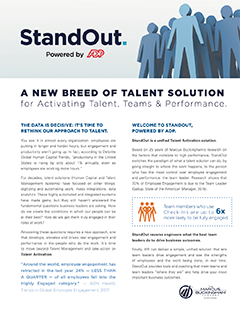 Have more questions about improving performance in your organization? Check out our RESEARCH.