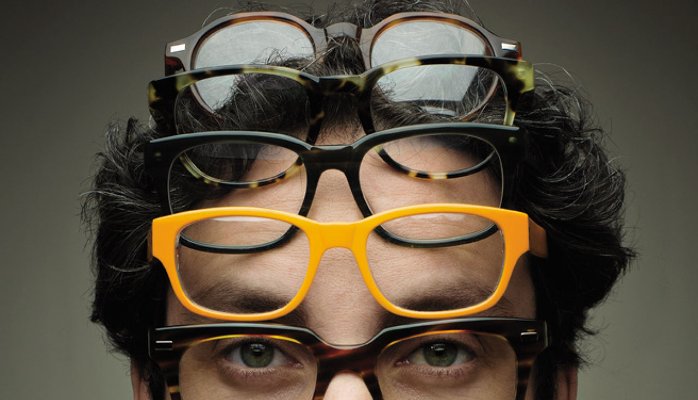 By now you have probably seen Fast Company's 2015 list of the 50 Most Innovative Companies in the World[1]. The annual list is Fast Company's attempt to show us the state of innovation as it exists right now. This year's roster is impressive and diverse – chock full of sexy technology, brilliant teamwork and optimism for the future. If you haven't taken the time to read the list – I highly recommend it – it's pretty inspiring.
To filter from thousands of successful enterprises down to a shortlist of 50, Fast Company asks this question: "What have you done for me lately?" Robert Safin, the editor of Fast Company admits it's a 'brutal, unyielding framework' – but it's in direct keeping with today's business reality. "Successful enterprises struggle to outdo themselves; new entrants with new ideas and new momentum are constantly emerging, demanding attention."
The list got me thinking about lessons HR can take from the kind of innovation that demands attention in 2015.[2] To be sure there are many, but for this post, I'll focus on three that really inspire me right now.
Warby Parker, (1)
The 'hipsters' show us that innovative cultures are crushing it.
A major factor propelling Warby Parker to the #1 spot on the list is their hyper focus on deliberate execution and "Sprezzatura", the Italian concept of studied non-chalance. If you've interacted with the brand, you know that every single touch point, from their genius home try-ons to the webcam enabled pupil measurements, is intentionally orchestrated to deliver an unexpected and decidedly delightful experience. As they rapidly evolve from being "the first great made-on-the-internet brand" to retail geniuses garnering almost as much revenue per sq. foot as Apple stores, this company is disrupting a heavily monopolized eyeglass industry while amassing a ferociously loyal, exceedingly hip following.
Revenues aside, they are a repeat on the list because Warby Parker is a company that thrives on an innovative culture[3]. Led by Millennial Co-CEO's Dave Gilboa and Neil Blumenthal, the culture is one that meticulously monitors the pulse of now. Every week, employees are asked to fill out a "15Five" report explaining what they accomplished during the week, outlining what they plan to achieve next week, and offering at least one idea for innovating – "no matter how small".
Warby Parker is also culture of empowerment. The certified B-Corp uses a 'give back' business model with their 'buy a pair give a pair' program. For every pair of eyeglasses they sell, they donate funds to their non-profit partners; empowering men and women in developing countries to give eye exams and sell glasses – that's not welfare, its empowerment, and it's sustainable. Empowerment extends to employees too. They are trusted to be extensions of a very meticulous, very deliberate brand, so there is a tremendous "sweating of the details" in making sure they have the right tools to execute.
So what can we learn from this disruptive brand? I think it's the overall mindset. Build an authentic culture of innovation by trusting employees, removing fear, and keeping your finger on the pulse.
Trust talent: You hired these employees because you believe they are talented enough to execute the business strategy – now make sure your team leaders and managers trust them to do it. Instead of clogging productivity with legacy process, trust them to accomplish the end goal. A great example from Warby Parker is how they chose to deliver customer service. Unsatisfied with 140 characters or email to reassure customers as they navigate prescriptions and complete purchases, the Warby Parker team uncovered a more personal way to instill confidence in buying online – they took to YouTube.
Remove fear: "Innovation is often the product of mistakes, of caution thrown to the wind." When people aren't distracted by fear or consequences, they are far more likely to put their ideas forward and push themselves – this includes your team leaders. Let individuals and teams tap into their personal strengths to solve problems. Warby Parker removes fear by encouraging people to share what's on their minds 'add one idea for innovating – no matter how small' is a powerful invitation for fearless communication.
Pulse check: This final part of the mindset is just common sense. The productivity of a team – and their engagement – ebbs and flows every day – not once a year. Empower employees to share a realistic snapshot of what's happening (weekly is great), and then give team leaders a way to keep their finger on the pulse. Warby Parker does this with the weekly "15Five" report. Employees feel valued, team leaders know what's really happening – and no one gets surprised (in a bad way).
Slack (10)
The 'slackers' show us that teamwork is sexy.
Officially launched just a year ago[4], Slack now has half a million daily users representing 60k+ teams that use the platform to hyper-collaborate from anywhere on earth (even the South Pole); freeing themselves from the inefficiency of email and clunky access to files and data. In a time where healthy, efficient team collaboration is at the heart of nearly all competitive differentiation, when teams are increasingly dispersed and what constitutes a 'team' is constantly changing, team communication is positively ripe for innovation. You have to love the brand name too – this product is about everything but slacking off – brilliant.
Slack implores us to "be less busy" and shows us that the technology with the opportunity to make the strongest difference at the team level doesn't require complex purchasing, long painful roll outs and "complex instruction". These simple facts make my point:
Fact: Slack can be purchased at the individual (or team) level.
Fact: Slack teams can be up and running in minutes.
Fact: Slack's multiple apps make it accessible on any device.
So what can we learn from this poster-child for efficiency? I think it's an acknowledgement that we need to stop over complicating it. When was the last time you saw a tweet from someone proposing marriage to an "HR" software platform? You didn't. On Twitter, @slackhq gets that kind of love all the time (check out their Twitter Wall of Love) Interesting side note: we may see that kind of love soon, new HR tech player, Nimble HR just announced they have the first 'HR integration' with Slack – #hubbahubba.
To support better collaboration at the team level, we need to give team leaders tools that are built specifically for them. We need to provide tools that honor how real teams work too – constantly, across many time zones and on multiple devices. When we replace distracting HR processes and platforms, built specifically for HR, with purpose built tools for the team leader, we empower them to become better leaders.
WeWork (15)
The 'squatters' remind us that millennials are a really big deal.

Okay, maybe you don't really need that reminder, but here's the thing – today, 90% of millennials recognize entrepreneurship as a mentality and 60% already consider themselves entrepreneurs. This demographic will represent the vast majority of the workforce in pretty short order (like in 5 years, short order).[5] BTW – I use the term squatters in jest, WeWork has a killer business model, and people who use their wonderful offices do actually pay to do so.
Capitalizing on those staggering facts and overhauling the concept of traditional 'co-working' space, WeWork, shows us that this burgeoning demographic is thriving on collaboration, an authentic sense of community and "that feeling you get when you control your own destiny".
Founded in 2010, WeWork was built to support a modern version of "work life"; aptly reminding us that the future of work looks dramatically different than just 5 years ago. The creative talent of today isn't waiting for corporations to dangle a steady paycheck and some benefits –they're essentially circumventing that middle man, skipping the risks of stagnation and disillusionment and racing head first towards their dreams. WeWork's mission statement nails it: "To create a world where people work to make a life, not just a living". WeWork also reduces the entrepreneurial risks of going solo by providing members with discounted benefits, perks and amenities that rival many a corporate 'package'. These facts about the WeWork community validate the cultural relevance of this rapidly expanding brand:
55% of companies that subscribe to We Work services have actually worked with one another
41K strong, 90% of members have interacted with each other using the online member network
Entrepreneurs and teams of any size enjoy access to discounted benefits, perks and training through extensive brand partnerships with companies like UPS, Zipcar, ZenPayroll, General Assembly and more.
So what can we learn from this millennial magnet? Two lessons stand out. First, HR needs to sharpen its ability to understand what really motivates the individual.To inspire, attract and keep brilliant talent, we should be feeding their deeper desire to pursue what they love. For many people, doing what they love can simply mean doing what they're 'great at' in the moment with a clear vision of how it supports where they want to be in the future. When we can identify how to let someone work within their 'sweet spot' – when they are in their 'zone' – amazing things will happen.
Second, HR needs to honor this generation's preference to consume work 'services' just like they consume lifestyle products – as needed, with a focus on personalization and value – with a delivery that's simple, elegant and FAST.
Increasingly, team collaboration extends beyond the corporate walls. With teams made up of employees, freelancers, third party project partners and more. HR should acknowledge that teams will continue to form and disperse as projects call for specific talent and strengths. Therefore the delivery of services like training and coaching should align with modern preferences for service consumption.
I love reading Fast Company's list every year. I find it increasingly inspiring and use it as a means to evolve my personal view of what innovation really means. Sure, every single company in the world can't be a shiny, high tech start-up or a non-profit trying to solve the world's most devastating issues – but they can all innovate. Innovation will continue to look different year after year, but one thing will remain constant – it never happens without inspired, empowered people who like think big.
Which companies on the list inspire you? I'd love to know – please share with us in the comments.
Another Infusion of Knowledge….
Photo of Neil Blumenthal, photo credit: Fast Company http://www.fastcompany.com/3018276/most-creative-people-2012/92-neil-blumenthal
[1] http://www.fastcompany.com/section/most-innovative-companies-2015
[2] Fast Company 20 Lessons of Innovation from 2015
[3] https://www.warbyparker.com/culture
[4] http://slackhq.com/post/110828699395/birthday-stories
[5] http://www.huffingtonpost.com/britt-hysen/the-power-of-millennial-e_b_5801322.html
https://www.tmbc.com/wp-content/uploads/2015/02/wp-blog-1.jpg
400
698
Kevyn Horton
https://www.tmbc.com/wp-content/uploads/2017/02/tmbc_logo_standard_mediumblueweb2.png
Kevyn Horton
2015-02-26 09:55:27
2015-10-15 19:39:13
What HR Can Learn from Hipsters, Slackers & Squatters.