We've been breaking all the rules for decades.
We're on a mission to change the world of work through strengths-based talent development. And when it comes to talent, there is no one-size-fits-all rule that serves everyone. Instead, we empower team leaders with content, coaching, and technology that enable everyone to do their best work. We start with the team leader because the team starts there. We help team leaders unleash their own talent and the talent of the people they lead.
Marcus Buckingham
Founder & CEO
Once you've broken all the rules and launched your career by writing an instant classic management book, what do you do for an encore? If you're Marcus Buckingham, you dedicate yourself to understanding what makes world-class managers tick, bottling it, and sharing it with the world.
Marcus first conquered the bestseller lists in 1999 with First, Break All the Rules. While the title may imply an iconoclastic streak, his continuing plea for managers to break with tradition has nothing to do with rebellion; instead, he argues, rules must be broken and discarded because they stifle the originality and uniqueness — the strengths — that can enable all of us to achieve our highest performance.
His latest book, StandOut 2.0, has launched not just a new strengths assessment but an entire productivity platform based on a new research methodology to reveal your top two "strength Roles" — your areas of comparative advantage. StandOut 2.0 goes beyond description to give people practical innovations that fit their strengths, and provide managers and leaders with quick insights on how to get the best from each member of their team.
As an internationally renowned thought leader and business expert, Marcus has been the subject of in-depth profiles in The New York Times, Fortune, Fast Company, Harvard Business Review, USA Today, and The Wall Street Journal and has appeared on numerous television programs, including "Larry King Live," "The Today Show" and "The Oprah Winfrey Show." He is routinely lauded by such corporations as Toyota, Facebook, lululemon, Coca-Cola, Box, Master Foods, Wells Fargo, Microsoft, and Disney as an invaluable resource in informing, challenging, mentoring and inspiring people to find their strengths and sustain long-lasting personal success.
Interested in booking a keynote with Marcus?
Meet The Team and What We Bring
We are a team of passionate individuals who thrive by bringing the best of ourselves to work every day. We love knowing that each individual's uniqueness is what makes him or her an extraordinary asset. We want to make the world of work a better place, team by team!
JOE SULLIVAN
Equalizer / Influencer
Chief Operating Officer ...
As Chief Operating Officer at TMBC, Joe is responsible for all commercial elements of ADP's Talent Activation business, including two award-winning products, StandOut and Compass.
Prior to becoming COO of TMBC, Joe led successful teams through three acquisitions, was SVP of Sales and Strategic Alliances, and held various operations positions. His tenure in the Human Capital space spans over two decades, giving him deep industry insights into HR technology.
Joe is known for his effectiveness in leading teams to attain higher than projected goals in short delivery times. Joe holds a marketing degree from Fairfield University, Connecticut and lives in the Boston area with his wife and three children.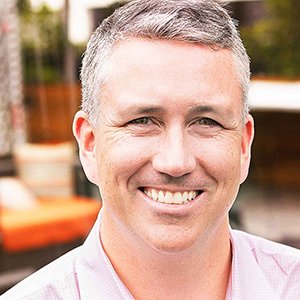 TMBC - StandOut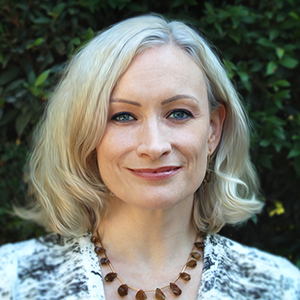 TMBC - StandOut
CHARLOTTE JORDAN-SAULNY
Advisor / Equalizer
President & Senior Vice President, Coaching & Education ...
Charlotte Jordan-Saulny is an expert in strengths-based leadership development and executive coaching. She has worked with Marcus since 2005, when he recruited her to design and develop learning initiatives and broaden the company's service offerings. Charlotte has been instrumental in building long-term partnerships with a diverse roster of clients.
Prior to joining TMBC, Charlotte was Director of Coaching for The Anthony Robbins Companies. In addition to running the day-to-day operations of this large division, she recruited, trained and managed 70 coaches in the delivery of professional coaching services across the US and Europe. Her passion for the coaching profession grew from her earlier work at Coaching.com, a division of Ken Blanchard Companies, where she was responsible for the research and development of knowledge management systems.
DAVID WAGNER
Advisor / Equalizer
Chief Technology Officer ...
As Chief Technology Officer of ADP's StandOut product, David Wagner is responsible for leading the team of Engineering, Quality, and Database associates who design, build, and test the StandOut product. When ADP acquired TMBC in 2017, he helped to grow the startup into the leader in Talent Activation software, and an attractive strategic fit for ADP's Human Capital Management suite of products.
After graduating USC with a Bachelor's Degree in Economics, David began his career in software development in 1995, when he joined Capital Management Sciences as a database programmer helping to build back-end systems that supported their classic fixed income analytics product, BondEdge. He later moved on to health care marketplace startup HealthAllies, where he was head of Technology when they were acquired by UnitedHealth Group. After seven fruitful years at the health insurance giant, including building their Gym Reimbursement Program, he joined TMBC in 2010 to lead software development of the Talent Activation software that complements the company's suite of content and coaching services.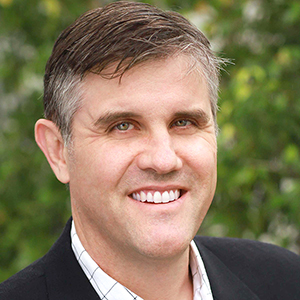 TMBC - StandOut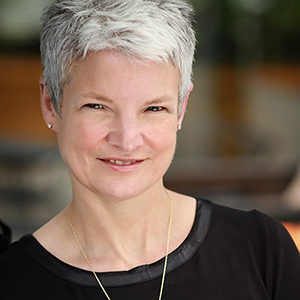 TMBC - StandOut
AMY LESCHKE-KAHLE
Pioneer / Advisor
Vice President of Performance Acceleration ...
As Vice President of Performance Acceleration at TMBC, Amy Leschke-Kahle collaborates with clients to transform organizations by activating talent. Using her first-hand experience to customize her approach to the unique culture of each company, she helps clients turn TMBC's revolutionary research into groundbreaking results.
Before coming to TMBC, Amy led talent, HR technology, and HR analytics for several Fortune 500 companies. Most recently, she served as Vice President of HR Services Solution Center at Kohl's Department Stores. She has also been involved in implementing global lean manufacturing initiatives, knowledge management and employee collaboration solutions, talent acquisition, and academic leadership.
Amy holds a chemical engineering degree from Miami University (Ohio) and an MBA from the University of Wisconsin-Milwaukee.
TRACY HUTTON
Stimulator / Creator
Vice President of Coaching ...
Tracy has collaborated with Marcus Buckingham on research and writing related to strengths development, including contributions to Find Your Strongest Life and StandOut. Before joining TMBC as an executive strengths coach, she worked as an executive coach for over ten years, coaching clients from a diverse array of industries including hospitality, real estate, and technology.
Prior to joining TMBC, Tracy worked as a Vice President at Intrawest, a world leader in resort operations and real estate development. As leader of the human resource function and a member of the senior executive team of the real estate division, Tracy had responsibility for all facets of the employee experience and also strongly influenced the direction and strategy of the larger organization.
She led three separate corporate restructurings, developing an up-close understanding of the complexities of change and its impacts on the workforce. During her tenure, her various programs led to a 17% increase in overall employee satisfaction scores.
Tracy holds a Master's Degree in Leadership from Royal Roads University in Victoria, British Columbia. She is also a Certified Professional Co-Active Coach and member of the International Coaches Federation.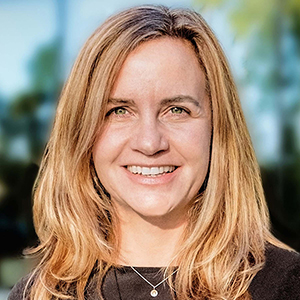 TMBC - StandOut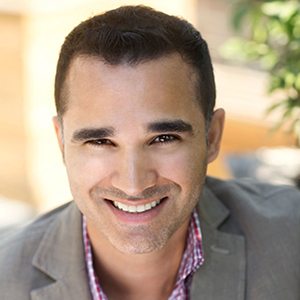 TMBC - StandOut
CHRISTIAN GOMEZ
Influencer / Stimulator
Vice President, Strategy ...
As Vice President of Strategy, Christian is charged with serving as the connection point to the needs of the business community and ensuring that we are partnering with our clients to help solve for some of their most critical outcomes, from creating more value for shareholders to increasing productivity, forging a culture of high performance or ensuring that their people are more connected to their work, thus leading happier, healthier lives as a result. He has worked closely with Marcus for years in helping tie decades of research to real-world practical business strategies that allow organizations to replicate excellence in the workplace at scale. He has partnered with some of the most innovative and respected people-focused organizations to help them incorporate some of these practices into their culture and people strategies. On a mission to change the world of work, he is deeply committed to guiding Talent & HR disciplines to deliver unprecedented business results through their people.
Christian began his career in the U.S. military as a Sergeant of Marines, and his vast experiences and roles served as a powerful foundation for corporate business. Prior to his role as head of Strategy, Christian spent 10 years working for one of the world's leading Human Capital Management firms, ADP, as Senior Global Business Consultant, advising some of the largest and most respected multinationals in designing their BPO and HRIS strategies. He has served on TMBC's executive team in leading all of their development efforts.
LAURA MARTIN
Connector / Pioneer
Vice President, Client Services ...
Laura Martin oversees all activities related to bringing TMBC's Talent Activation solutions to life for clients. Together, the teams who make up Client Services help companies transform their organizations by building on the practices of the world's best team leaders to create new levels of engagement and performance.
Throughout a 20-year career in Human Resources, Finance, and Technology, Laura has built and directed teams of all sizes to deliver programs to large global audiences. For her, the most interesting work happens where business strategy and people strategy intersect, and she has devoted her career to creating environments in which team members can be recognized for their unique strengths and do their best work.
Laura holds a MBA, Human Resources, from The University of St. Thomas – St. Paul, Minnesota.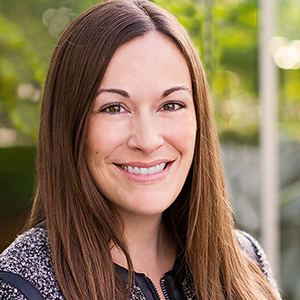 TMBC - StandOut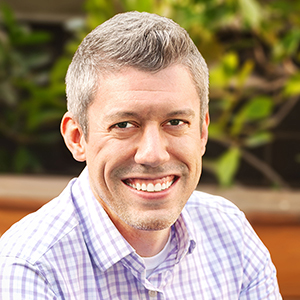 TMBC - StandOut
BRADY DONNELLY
Creator / Advisor
Director of Finance ...
Brady Donnelly strives to add financial value for external and internal customers. He is committed to fostering best-in-class talent activation solutions by leveraging thoughtful investments. As a functional area leader, Brady manages day-to-day finance and accounting responsibilities while serving on TMBC's executive team.
Prior to joining TMBC, Brady worked in Thomson Reuters' global Elite business. Leading various Financial Planning & Analysis projects and initiatives within Corporate Finance, Brady has experience working with financial services and software-as-a-service organizations.
Brady earned his Bachelor of Business Administration and Master of Business Administration degrees with finance concentrations from the University of Missouri – Kansas City. He is an actively licensed Certified Public Accountant (CPA) in California.
KIM JOHNSON
Influencer / Connector
Director of Human Resources ...
Kim is our people enthusiast and, in official terms, TMBC's Human Resources Leader. She has a passion for all things people and what makes them tick. Kim's work involves supporting the business and the talent, ensuring the unique strength each individual brings to the organization complements the business strategy.
Kim graduated from California State University Long Beach with a degree in Political Science and an emphasis in legal studies. During Kim's time at college the majority of her downtime was spent as a mixologist, where she would say she received her most impactful and in-depth understanding of people. This unique career path into people persuaded her into a career in HR where she has since served as a Human Resources Business Partner, most recently at Beckman Coulter, where she utilized Lean/Six Sigma principles to support and drive the organization.
Kim's true passion and strength is in understanding the talent here at TMBC and helping us thrive in order to propel the business forward.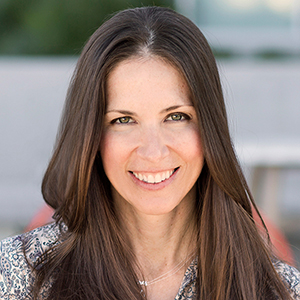 TMBC - StandOut