StandOut Certifications
Become an Expert on the StandOut Approach
Our thorough training experiences give you detailed, hands-on experience teaching and applying StandOut concepts so that you can bring them back to your organization or clientele.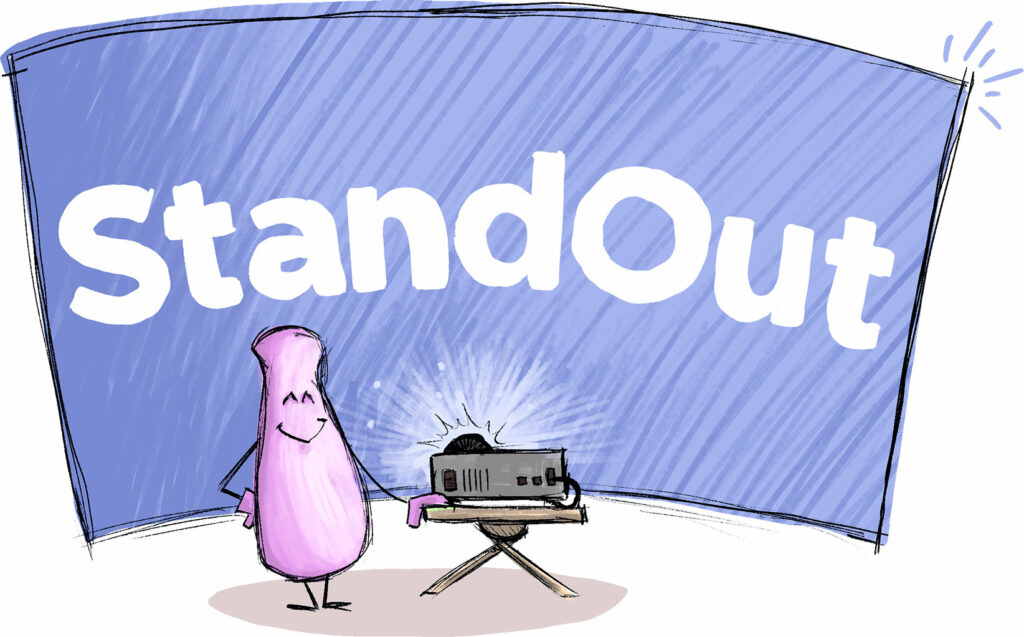 Scale StandOut learning.
Combined with a StandOut Content Subscription, our certifications give you everything you need to scale delivery of any StandOut workshop across your entire organization. Learn to deliver highly effective one-to-many learning experiences or one-to-one coaching experiences as and when your people need them.
"This certification was a really engaging experience. And also very enlightening. I had some "aha" moments, and definitely getting experiences from other people in the room was great. "
— CEO, Business Consulting Industry
Our Certifications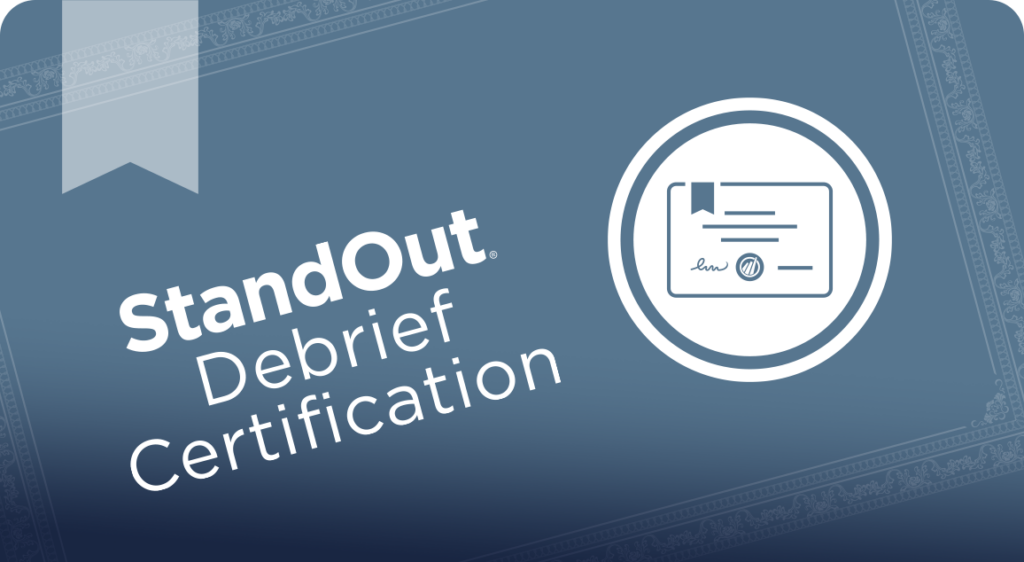 This certification trains coaches and facilitators within your organization to deliver a highly personalized StandOut Assessment debrief, expanding people's understanding of their StandOut Assessment results and how their Top 2 StandOut Roles best serve them. Because the StandOut Assessment informs all of our workshops, this certification is the prerequisite for all of our certifications.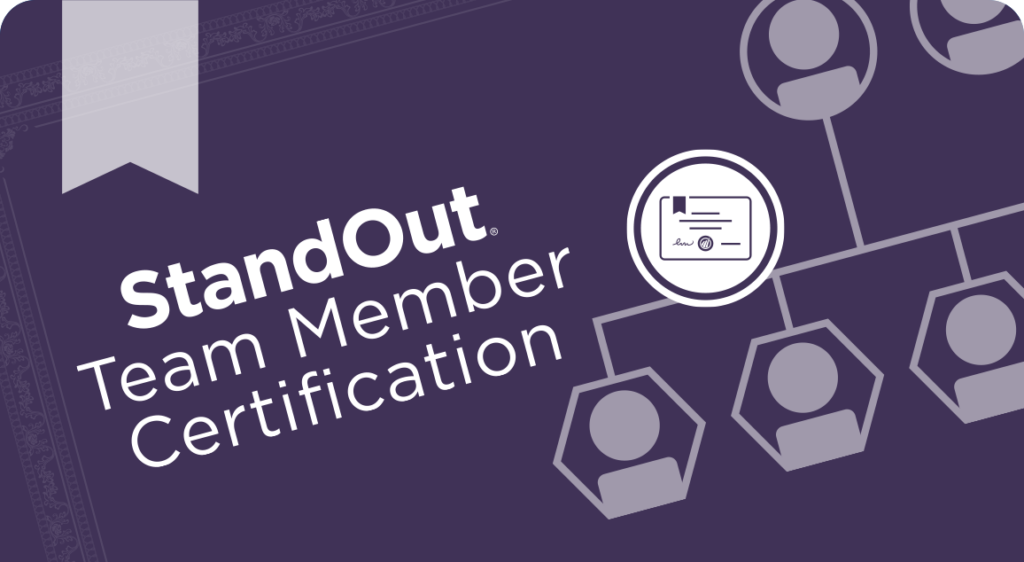 This program helps your leaders or trainers teach anyone how to become a more effective team member and leverage personal strengths for a more rewarding (and more productive!) work experience.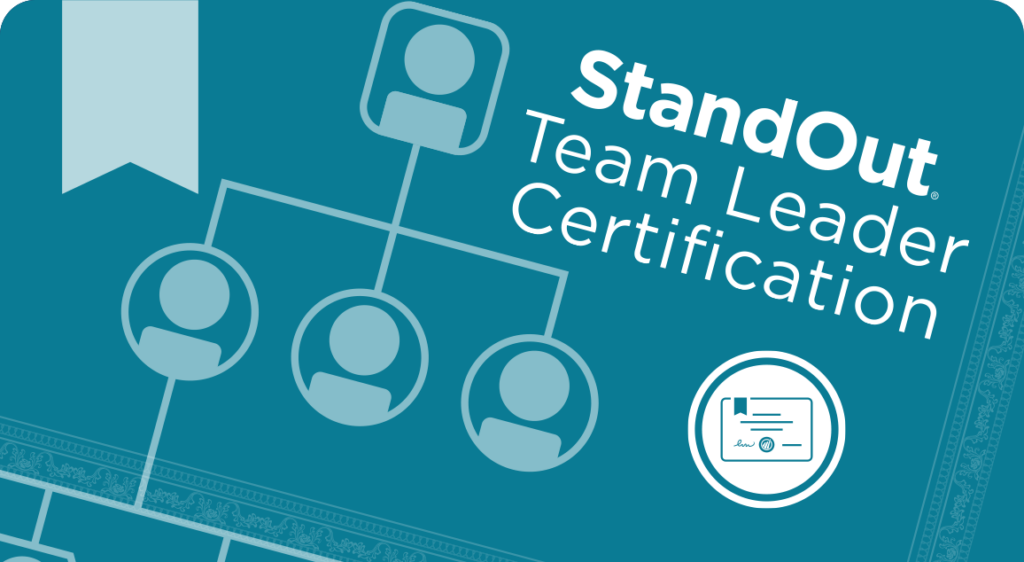 This program gives trainers everything they need to empower team leaders with tools and strategies to know, focus, and engage their people from a strengths-based perspective.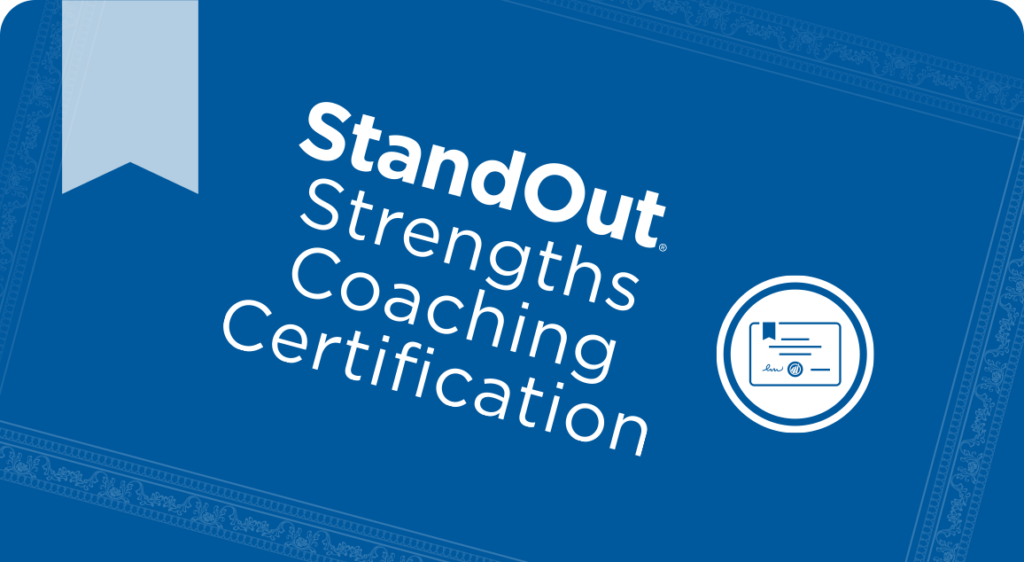 Designed specifically for those with prior coaching experience, the StandOut Strengths Coaching certification teaches our Strengths Coaching model. Coaches will learn how to leverage key StandOut concepts to help coachees achieve their goals more effectively by making the most of their strengths and moving obstacles out of the way.