Team Performance
Ensure that team members aren't well-rounded.
(Yes, you read that right).
Sharpen the Edges
Performance happens in any organization team-by-team. StandOut is designed on the principle that every team is made up of unique individuals with unique strengths and unique needs.
To drive performance to the highest levels, an organization should not try to ensure that every team member is well-rounded. Instead of sanding off those rough edges, sharpen them. Your teams will be well-rounded precisely because their members are not. StandOut makes it easy and habitual for your team leaders to pay the kind of attention that develops team members' talents and helps them make their greatest contributions.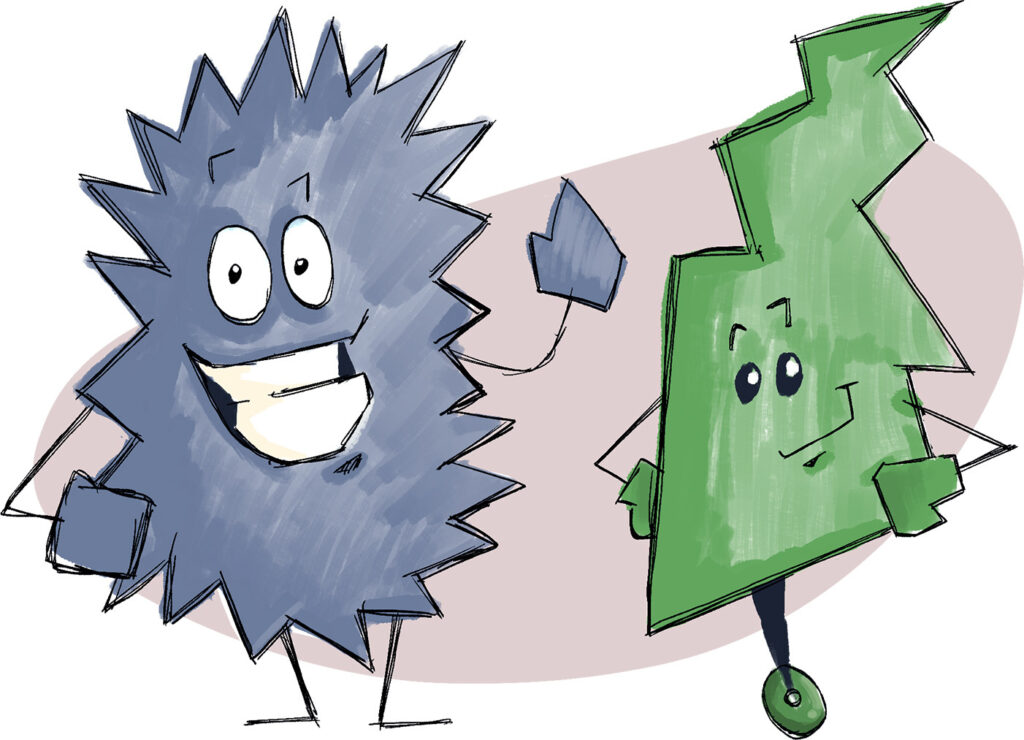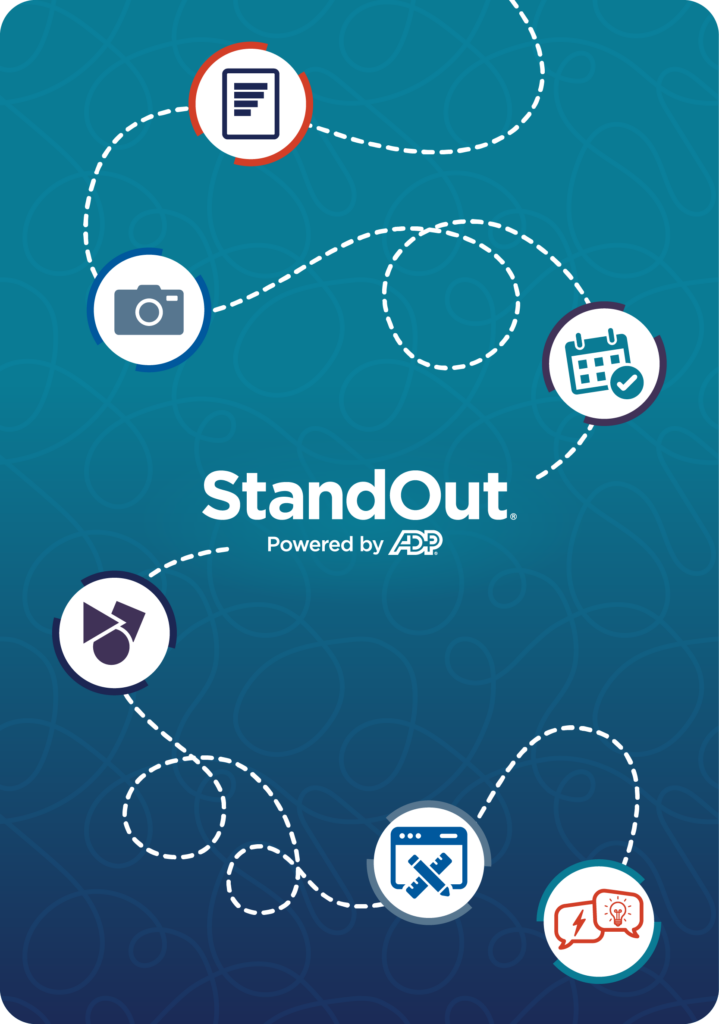 Get the Most from Your People
How can you get your people to do more of their best work? The answer isn't another overly complicated action plan. It's turning your teams into StandOut teams.
We start with StandOut Technology. Taking the StandOut Assessment shows your team members where they naturally show up at their best. This helps teammates work more harmoniously, as they understand their different approaches and take advantage of the ways each contributes to the team. Team members can then use StandOut's Snapshot to capture specific strengths and offer them up to the team — and the entire organization.
Check-Ins make it easy for your team leaders to provide the kind of individualized attention their team members need to excel. They instill the habit of weekly connections that focus not just on current work, but on how the work strengthens each team member. This ritual, based on research into the proven practices of the world's best team leaders, is the most important driver of engagement.
Team Activities allow both new and long-established teams to get to know one another better, celebrate team accomplishments, or even dive deeper into what matters most to them, building trust and cohesion.
We also offer Workshops and Coaching experiences that can help teams work more effectively together.
A StandOut Story
The Power of Connection
Connections move mountains. It turns out the data shows they're even more critical than you might think. Here's what you need to know:
Frequency Over Quality. Ordinary connections that take place very frequently are significantly more effective than amazing connections that happen infrequently (our leaders compare it to brushing your teeth regularly instead of doing it super intensely once every few months). What's important is that team members feel they are receiving regular attention. StandOut drives frequent connections through Check-Ins.
Frequency Boosts Engagement. When team members complete a StandOut Check-In, employee engagement increases. When team leaders talk to team members about StandOut Check-Ins, engagement increases even more. Sustaining the frequency of StandOut Check-In conversations also sustains the engagement level.
Check-Ins Prompt Frequency. We know your leaders are busy. That's why Check-Ins are designed for efficiency. They prompt team members to answer just a few simple questions that get to the heart of what drives engagement and performance. Check-Ins tell team leaders the things they need to continually understand about all of their team members: "What are they working on? How do they feel about their work? How can I as team leader help?" These questions set the stage for rich conversations that help team members thrive, whether those conversations are in person, virtual, or back-and-forth through text between busy workers. Check-Ins make it all easy.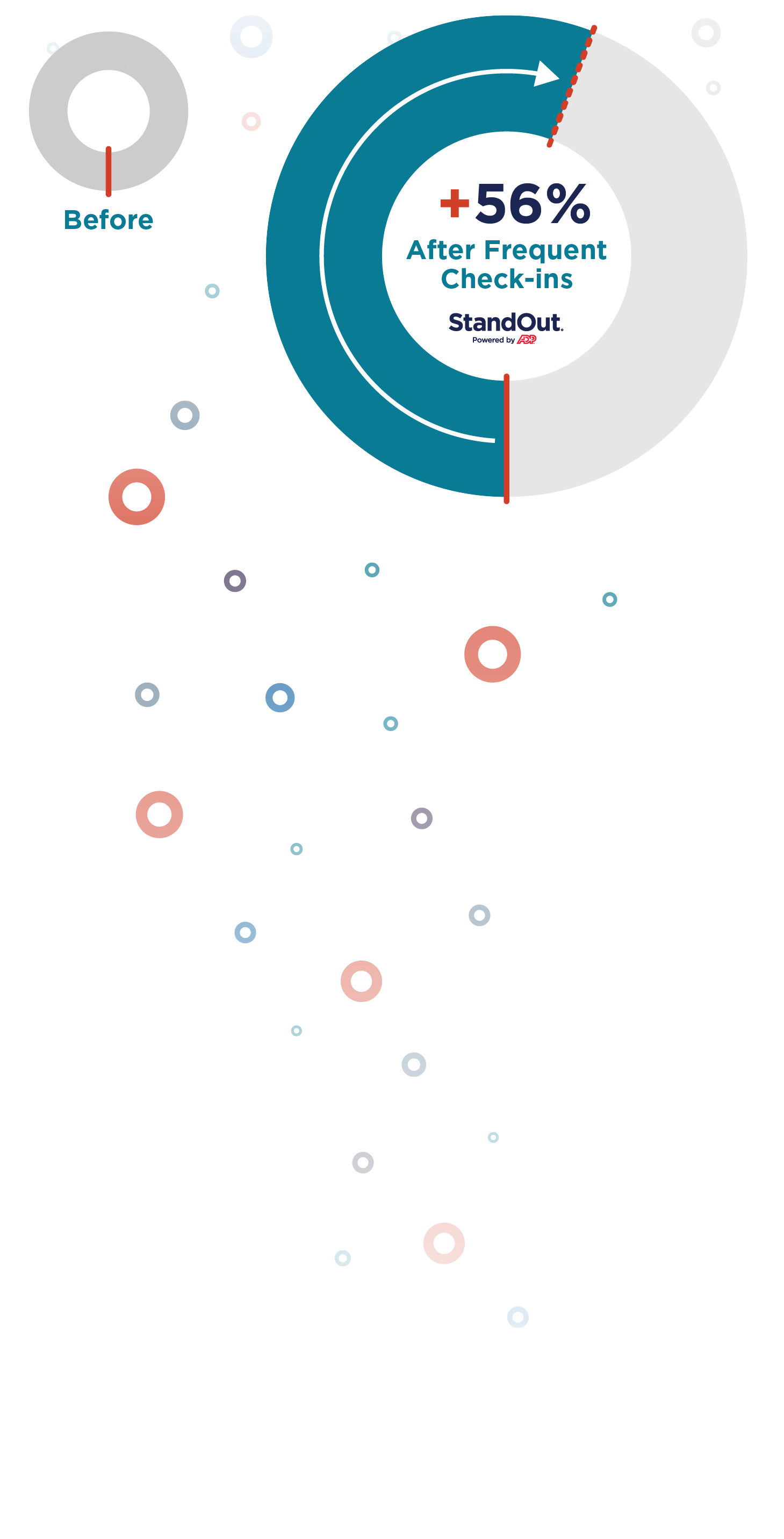 Client Stories
The Client: WaFd Bank, now the second-largest bank headquartered in the…
We've been able to show that proactive leaders who do the…
"For the first time in our history, front line managers have…