StandOut Technology
Tools Built for the Real World of Work
Adopt the Platform that lets you and your organization easily incorporate the StandOut approach into your everyday routines — making everyone more productive and satisfied at work. Explore below how StandOut can help your teams feel more connected, while keeping leaders informed on engagement and productivity.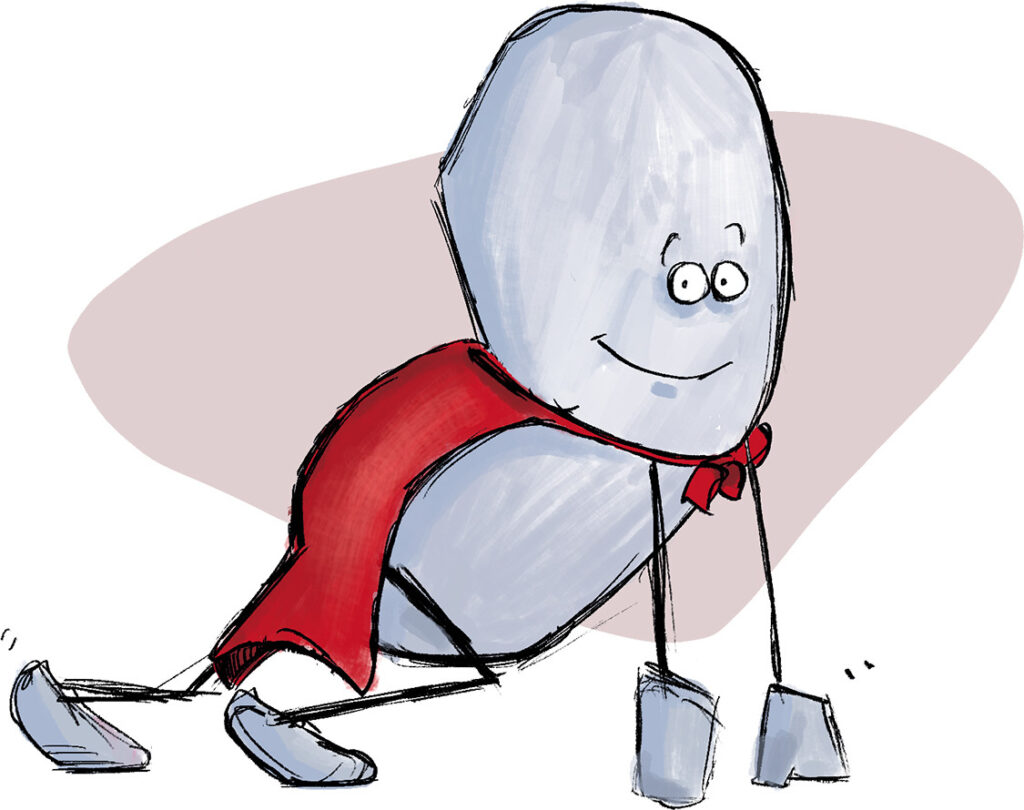 It all starts here:
The StandOut Assessment
Within the StandOut Platform, all users have access to their StandOut Report showing results from the StandOut Assessment. This detailed report lets people know what their "Strength Roles" are — how they bring the best of themselves to work — and share them with others. These Roles provide a common language for everyone to understand themselves and others better, to build a strengths-based organization together. And they're woven throughout our StandOut technology, helping to ensure that each user's experience is relevant and powerful.
Build Connection
with Communication Tools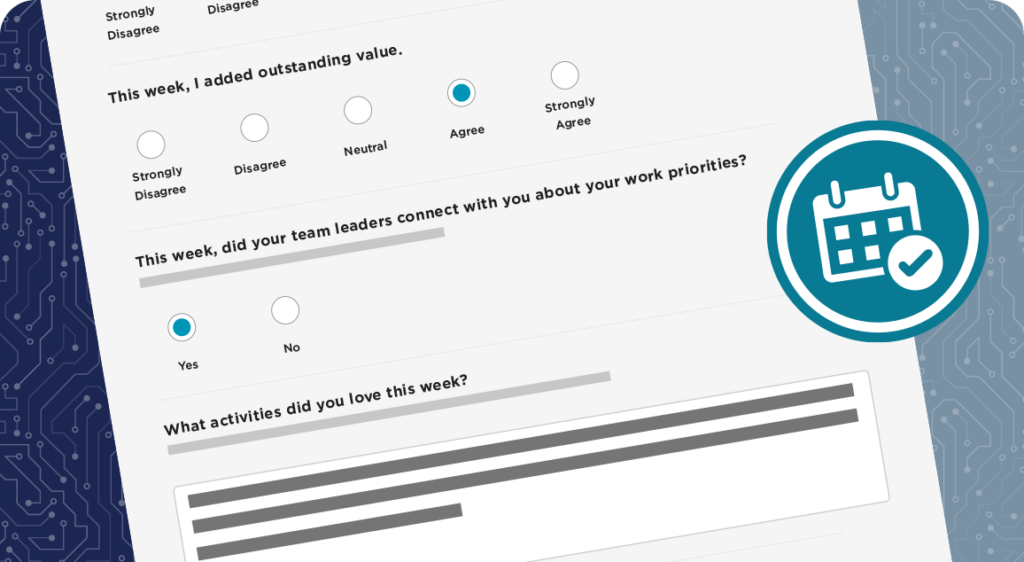 We know that team members thrive when their team leader checks in regularly to offer help and support. StandOut makes it easy for team leaders to pay attention — to ensure that each team member feels seen. This quick weekly survey doesn't just track the work — it ties in people's strengths from the StandOut Assessment and helps keep the focus on where they can contribute the best of themselves — taking the guesswork out of how things are going.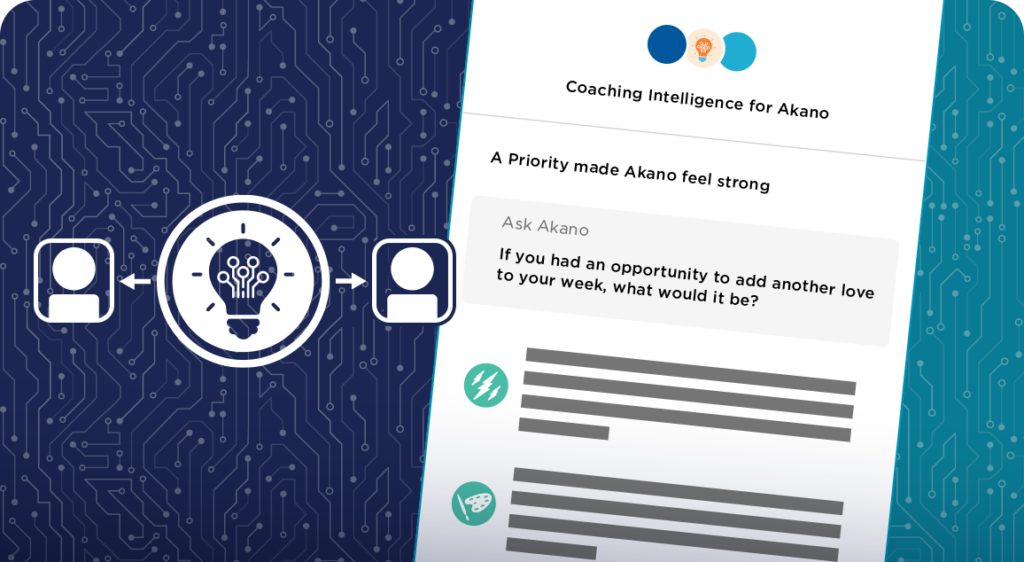 As soon as a Check-In is submitted, StandOut instantly offers personalized coaching intelligence, based on what's happening right now and customized based on the team member's StandOut Assessment results. The guidance includes thought-provoking coaching questions and practical tips. At the same time, the team leader receives an "ask-about" question and simple insights to inform a Check-In discussion. It's a huge head start for leaders to take their people skills to the next level.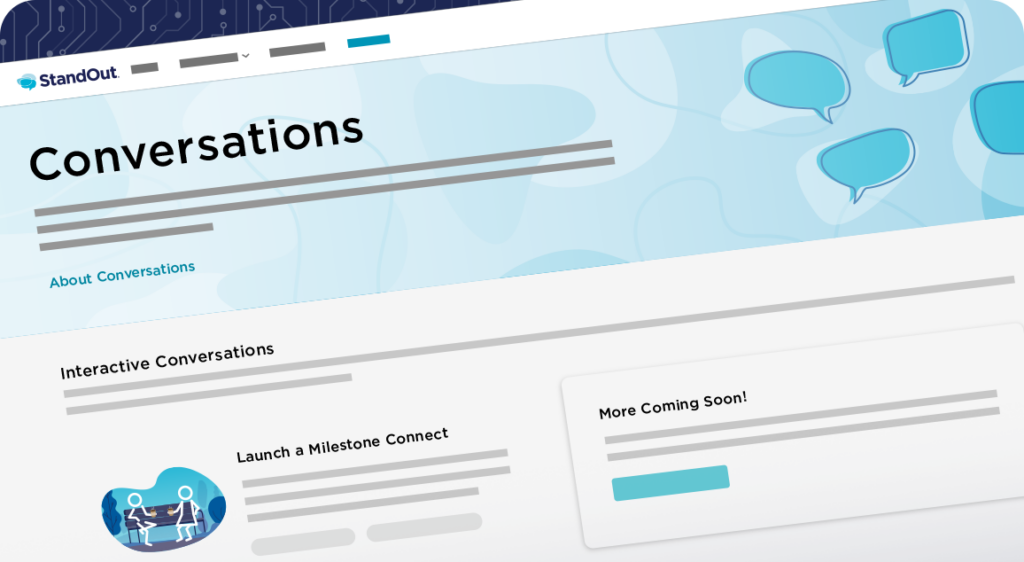 StandOut Conversations get people talking to one another in new and productive ways. Some Conversations are designed specifically for team leader-team member discussion, while others can be used by any two people to deepen understanding or drive results. Each Conversation makes it easy for anyone to strengthen a working partnership and build better ways of working together.
Overview Video
A short walk-through of StandOut and its essential features
See and Be Seen
with Strengths Tools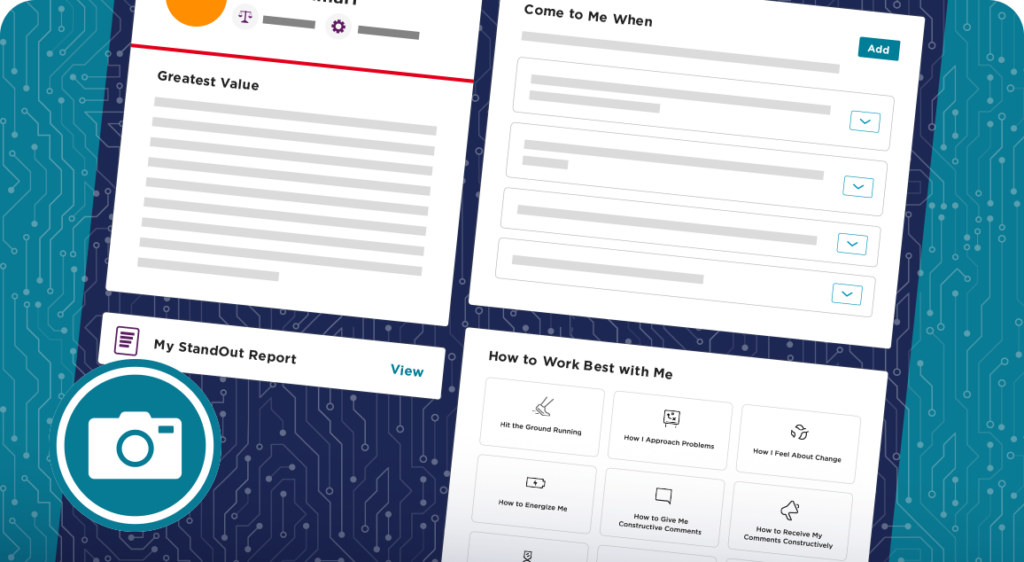 Starting with the Assessment, StandOut helps all of your users explore how they show up at their best. The Snapshot displays each person's Top 2 StandOut Roles and "Greatest Value" to the team. It also features a "Strength Statement Builder" to help pinpoint strengthening activities precisely, and "Come to Me When" statements to let others know where they can use their strengths to help. All of this makes the Snapshot a great place to start when you want to get up to speed on who people are and where they have the most to offer.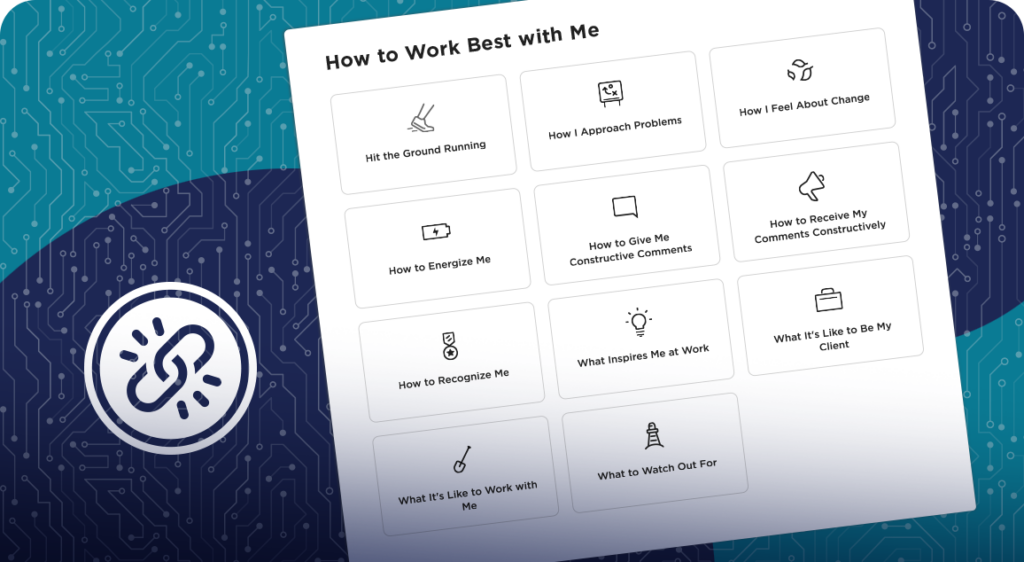 What if everyone in your organization had a shortcut to learn how others do their best work? "How to Work Best with Me" pre-populates tips on how to work with people based on their StandOut Assessment results. It covers everything from how they tend to deal with change to what energizes them most. How does someone like to be recognized? Or challenged? StandOut lets you know — and lets each person customize what's shared. It's like a cheat code for collaboration.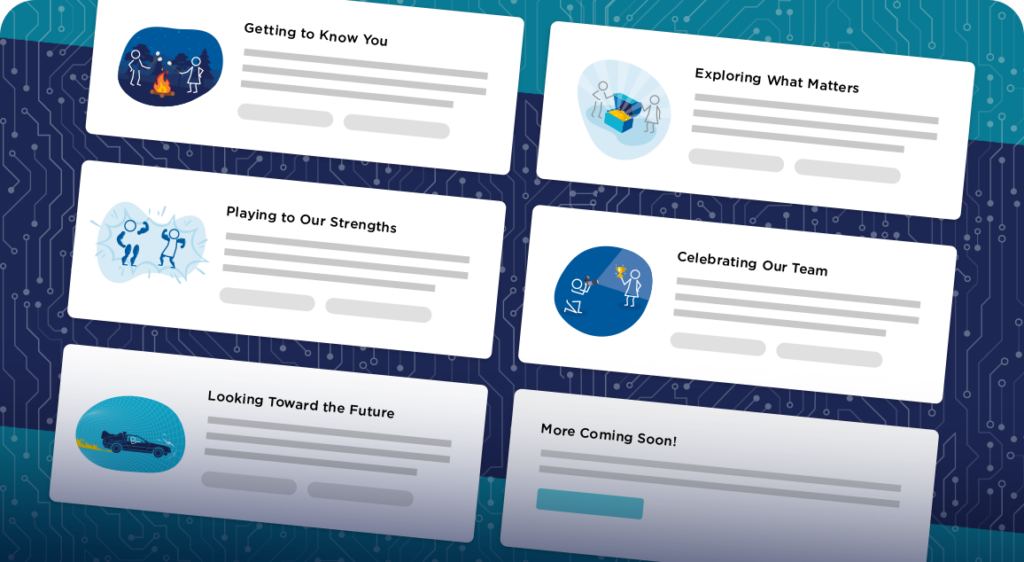 Teambuilding doesn't have to be limited to an occasional special event. StandOut helps leaders whenever their teams need to come together and re-energize. Team Activities are quick and easy ways to get a team talking, sharing, and bonding. Light questions, deeper thoughts — team leaders (or anyone!) can choose the topic they want to explore and easily launch a group experience suited to the team's needs and the type of connection they'd like to create.
"For the first time in our history, front-line managers have direct daily access to the unique strengths of each of their team members, which gives them immediate opportunities to increase job performance and engagement, ultimately impacting all departments. It is a game changer."
– Rebecca Lienhard, CEO, Tierra del Sol
Measure Impact
with Team Leader Tools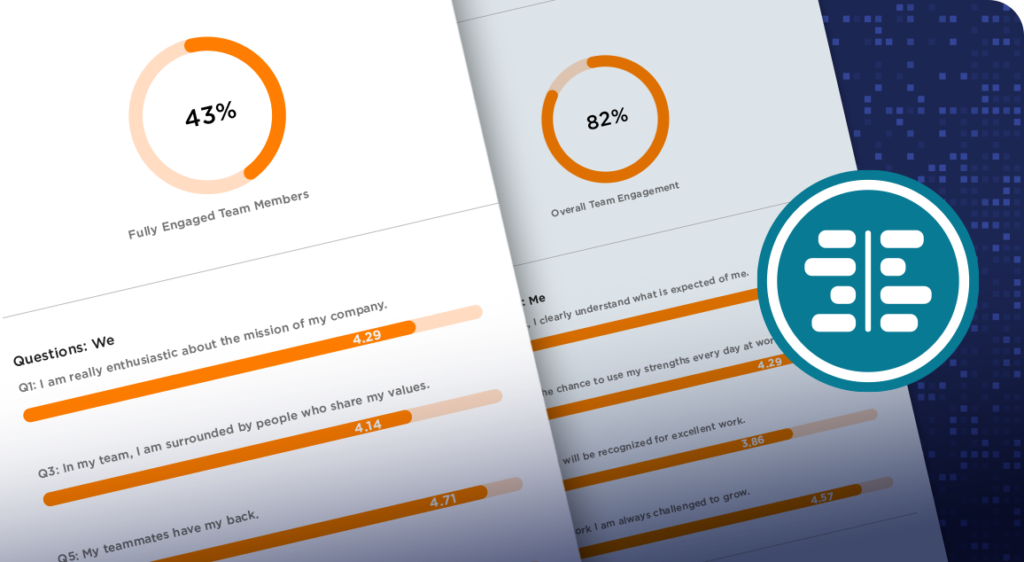 Doctors take your pulse to learn how your heart is doing. Organizations use Engagement Pulse to learn how their teams' hearts are doing. Using eight simple survey items backed by research, measure the level of engagement team by team, any time, with aggregated, anonymous results instantly available to org leaders — and delivered straight to each individual team leader for speed to action. StandOut provides intelligent tips, personalized based on the leader's StandOut results, to debrief the team and move the needle.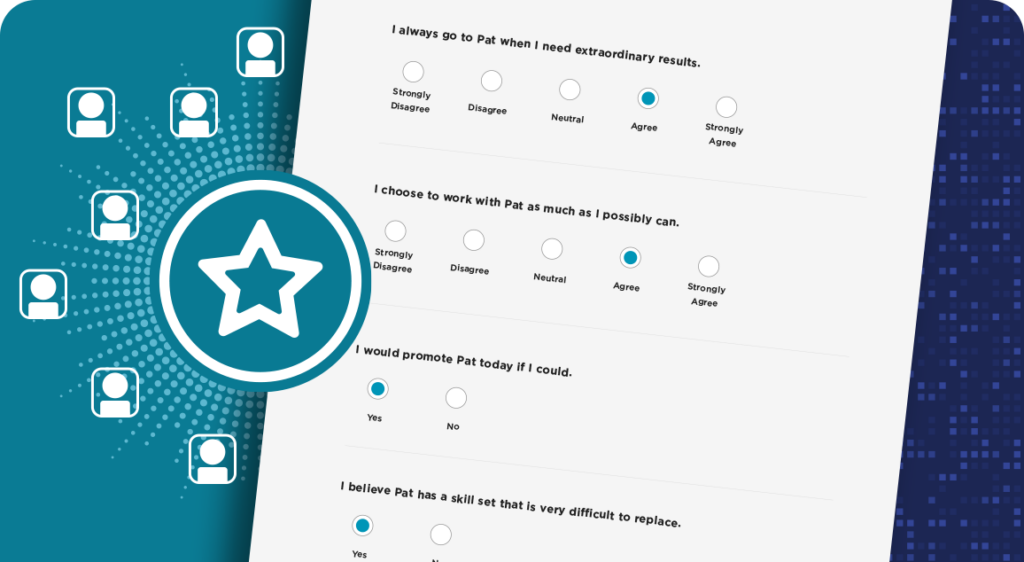 What if long, tedious, fuzzy-memory performance reviews were a thing of the past? Performance Pulse, like Engagement Pulse, captures insights quickly and efficiently throughout the year, enabling team leaders to gauge each team member's performance easily across time — providing valuable data points that create an ongoing record of performance, rather than painting a fleeting picture only once a year.
Make the Most of StandOut
with Admin Tools & Support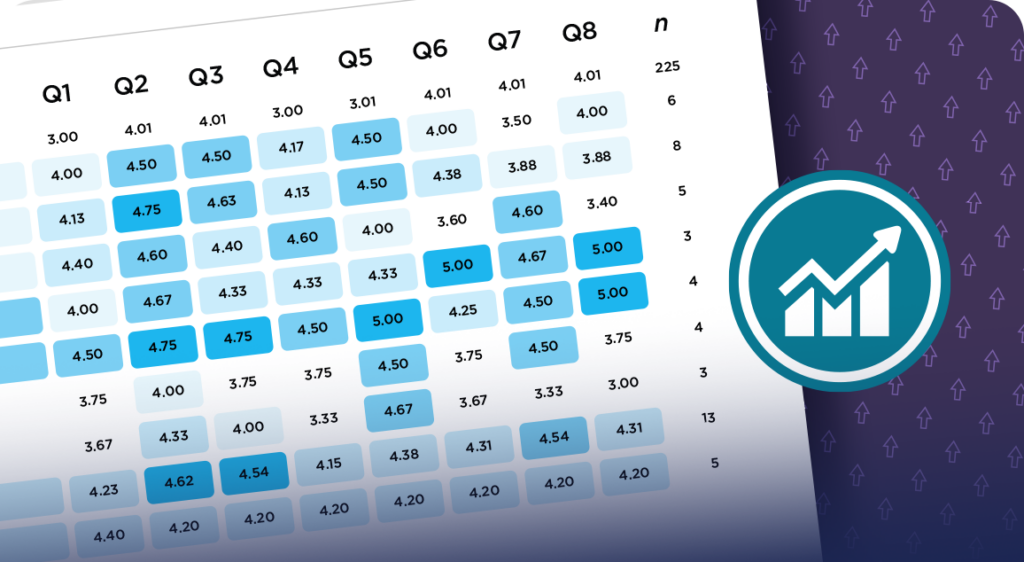 Engagement, performance, connection, weekly priorities — any system that helps you drive these crucial factors should also let you measure results. StandOut offers an array of reporting tools that help you paint the picture of success for your organization, slicing the data however you need. But it doesn't stop at numbers — Data Insights Stories provide you with ready-made presentations, not only guiding you through a vivid picture of where you are, but also providing guidance on how to get to where you want to go.
StandOut has the biggest impact for your organization when people learn to embrace its approach. Our award-winning video shorts explain what's in it for your users to adopt a technology that makes their working lives better and easier. The videos are available throughout the Platform, meeting your users in stride just when they need information. Way beyond dry corporate explainers, these are so fun to watch our clients often download them all!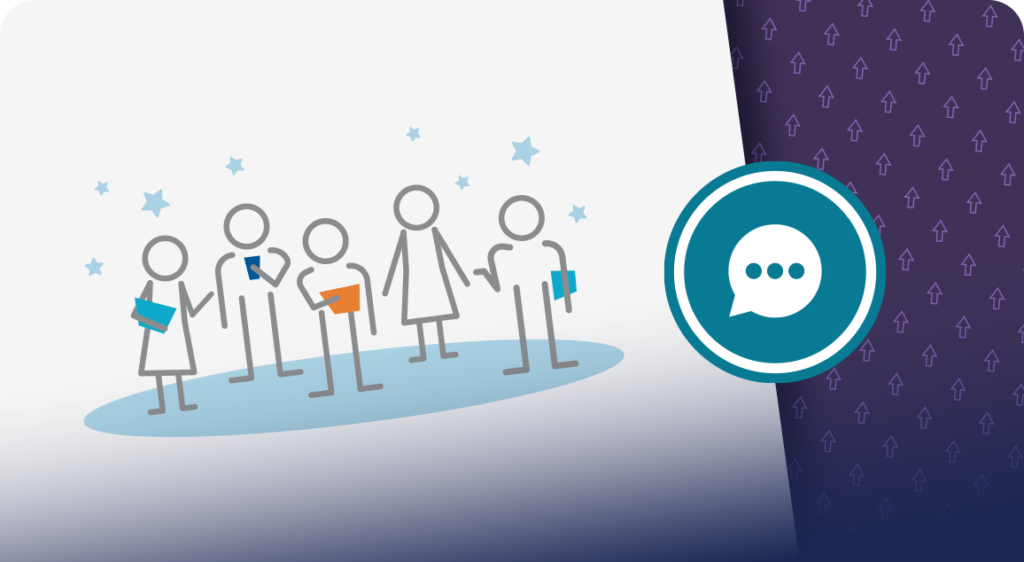 Our experienced Client Success Team lives the StandOut approach every day, making us experts in understanding the power of a strengths-based organization. We use our own coach-like approach to support your organization and focus on your strengths. We're here to ensure that your organization is set up for success, from the pre-deployment "get to know you" phase through your launch and ongoing adoption of StandOut — we love delighting our clients with moments that exceed expectations!